Caterham SEVEN 275 SV demonstrator, on sale for: 49.990,- € (List price new: 56.490,- €)
This car was our demonstrator and it maybe is one of the last, almost new Caterham Seven 275 SV available.
Colour: Firecracker Yellow with Triple Stripe Carbon pasting
Power: 136 hp
Date of first registration: 08/2020
Mileage: 12.406 Km
5-speed gearbox
Clean title, no accidents
1 Pre-Owner (JUBU Performance/Caterham Austria)
Black leather seats
FIA 4-point harnesses
12V Power outlet
Upgrade-brakes
Weather Pack with roof and doors
Side screen armrest
1 year of limited warranty
Price: 49.990,- €
Option (surcharge): Short final drive with Drexler limited slip differential incl. installation: +4.750,- €
technical details
Technische Details
Engine: Ford Sigma 1,6i
Power: 136 hp at 6900 rpm
Torque: 165 Nm at 5500 rpm
0-100kph: 4,9 sec.
Top Speed 196 kph
Weight: 540 kg
Power to weight: 3,9 Kg per hp
SEVEN 275 SV GALLERY
[5 Images]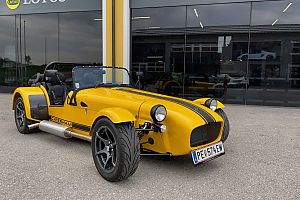 view image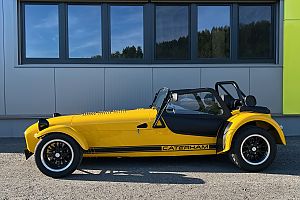 view image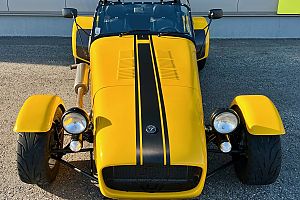 view image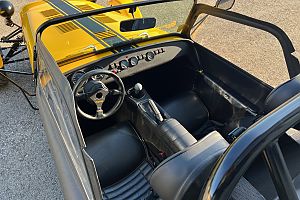 view image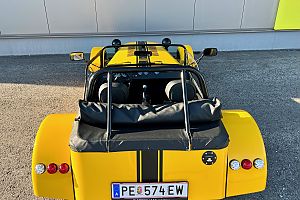 view image