Seven 170 – the best things come in small packages
It's said that the best things come in small packages. A sentiment our diminutive Seven has continued to affirm for over 60 years. But even in the world of the Seven, things don't come smaller than the 170. Welcome to the smallest and lightest production car we've ever built. Equipped with Suzuki's latest 3 cylinder turbo charged engine, the 82ps unit powers the 440kg Seven 170 to 100kph in just 6.9 seconds. With a power-to-weight ratio in excess of 170bhp-per-tonne (specification dependent), in a package boasting all the poise and agility you'd expect from a Caterham, we know you'll love it as much as we do.
440kg, 82ps, 0-100 kph in 6.9 seconds and a top speed of 169 kph!
The 170S (base model) addresses the relaxed cruising driver, with the 170R you are on an even more sportier side. The "R" variant comes with a more aggressive sport suspension, 14 inch alloy rims in "Black Juno", racing seats made of composite material, 4-point racing harnesses, a limited slip differential, a Momo steering wheel, a carbon fibre dashboard as well as 4 additional paint options.
The Seven 170 is reduced to the max and maybe offers even more driving pleasure than some "bigger" sportscars from other manufacturers. And - for sure - you can't get such a pure and direct driving experience in any other car.
Small is indeed mighty.
SEVEN 170 GALLERY
[9 Images]
view image
view image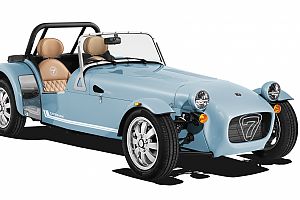 view image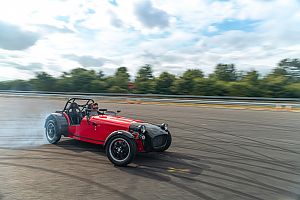 view image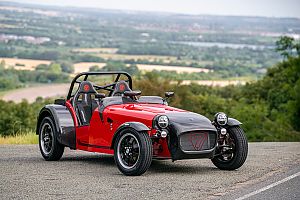 view image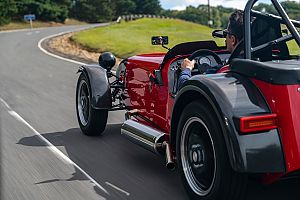 view image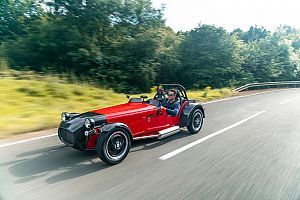 view image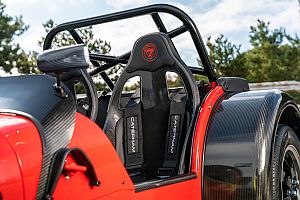 view image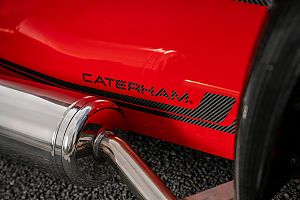 view image
SEVEN 170 VIDEOS
[4 Videos]
Willkommen bei Caterham Airwayss SEVEN
New Kids on the Block
Caterham 170S Review
Caterham 170S vs. 170R